Mayo Cottages
Ballina
A fully modernised 3-bedroom holiday home situated in a quite cul-de-sac in Ballina, the main market town of North Mayo. This home is a few minutes walk from the supermarket, the local pub, and the elegant Belleek Castle. This area has great golf courses and is home to some of the best salmon fishing in Ireland.
Only 30 mins drive from Knock International Airport (NOC)
.
Ballina rental details
...


Holiday homes in Ballina & Ballycastle on the scenic north coast of Co. Mayo

Web site by Fantasia Marketing, Copyright 2011-2020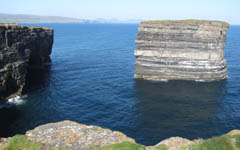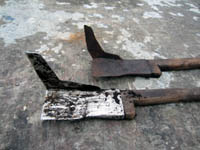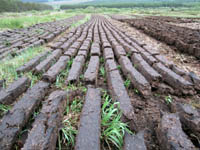 The holiday homes are equipped with stoves or grates that burn the traditional turf (
peat
), a renewable fuel which has been used for centuries for heating and cooking in Ireland. The turf is still cut and prepared locally.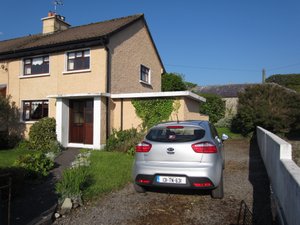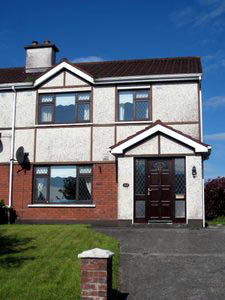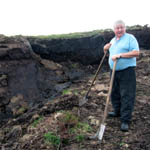 Ballycastle
Two fully modernised self-catering holiday homes (4-bedroom and 3-bedroom) are available for rental in the town of Ballycastle on the scenic north Mayo coast, with spectacular views across the bay and out to Downpatrick Head. The cottages are within 5-minutes walk of local pubs and village shops. The local Resource Centre offers various services such as copying and broadband Internet access.
Ballycastle is 15 minutes drive from Killala, 30 mins from Ballina, and about 1 hour from Knock International Airport (NOC).
Ballycastle rental details
...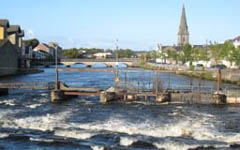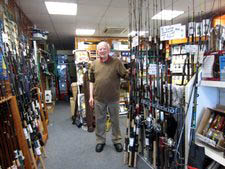 Fishing tackle, licences & advice

Conveniently located opposite the Ballina Tesco, John Walkin's shop offers fishing tackle, licences and advice on all aspects of local fishing, including the best places to fish.

3 Market Square, Ballina, Co. Mayo
Tel: +353 (0)96 22442
To check availability or book, call Bridie.....
Tel: +353 9643113 Mob: +353 8616 23650
Email: bridiepadden@eircom.net